Accommodation, Student rooms, and apartments in Madrid- Housing in Madrid and Neighborhoods Madrid
Housing prices in the Madrid city center room price minimum of 350€ between 700€ per monthly. Some rooms bills included some of them not included, it depends on the owner of the flat policy. Find more information on housing in Madrid. We make some of those nerves disappear by providing you several potential options to research yourself. In this guide, we will cover some of the basic neighborhood options you have available.
Are you looking for a room to rent in Madrid or an entire apartment to share with other international students or local Spanish students? – You must understand how a student's accommodation in Madrid works. This information will help prevent potential problems such as spammers and scammers. We want your experiences to be a good way to enjoy Madrid!
Moving to Madrid is definitely a great choice. One of the most important decisions you have to make during this movement is deciding where and how you want to live. When it comes to finding the perfect apartment for rent in Madrid, most young international prefer to rent a room in a shared apartment or an apartment in Madrid with others. Another popular option to search for student housing in Madrid is to rent a room in one of Madrid's many student residences. However, this option is much more expensive than renting a single room in a shared apartment.
The room price in a shared apartment in Madrid currently ranges from € 350 to € 700 per month, mostly depending on the area you want to live in and the style of the apartment. The average room rental price is around 450 € per month. Be sure to always check whether utilities ("bills") are included in the monthly rent or if they require additional payments.
It is not easy to start your search for the ideal student room in Madrid. We have compiled the most important information on student housing in Madrid and many useful information tips that we recommend you read before coming to Madrid.
We will provide you with detailed information and suggestions about student accommodation options, how to find your room to rent, and what to consider when signing your contract.
We recommend that you start your search online before going to Madrid. This is because student accommodation in Madrid is basically in high demand at any time of the year. However, this is especially true from August to February as many international students or young professionals moving to Madrid rent their rooms online before arriving in the city. It results in most of the best offers being booked and received too early.
When searching online, it is recommended to rent a room through a trusted rental agent or secure housing on the Madrid search platform – they usually charge a commission for up to a month. Stay one step ahead for a list of popular rental agencies as well as secure housing search platforms offering student rooms and student apartments for rent in Madrid.
That said, let's start with a look at the most recommended neighborhoods where young international people typically rent a room or apartment for their time in Madrid.
That said, let's start with a look at the most recommended neighborhoods where young international people typically rent a room or apartment for their time in Madrid.
Neighborhoods Madrid
Your decision about where to live in Madrid mainly depends on your preferences and available budget. Most young people prefer to live in one of the central neighborhoods described below, as they are international, very safe, and well connected to the public transport system. Neighborhoods such as Arguelles, Moncloa, Malasaña, Chueca, Huertas, Sol, Opera, Gran Vía, and La Latina offer great lifestyle options from leisure and entertainment venues such as shops, cafes, bars, restaurants, and discos. huge variety of theaters, art galleries, museums, parks, markets, and much more!
1. Moncloa, Arguelles, Plaza España (Ciudad Universitario): These neighborhoods are not as centrally located as the rest but have some interesting options to consider. For starters, they offer some cheaper options for renting, as well as a quieter.
Universities area especially for young people famous and biggest public university Complutense, American universities, CEU, etc. The area is a lot of bars and shops. It's also a relatively quick walk from Sol 15-20 minutes by metro 4-5 stops, also right next to the two most famous neighborhoods–Malasaña and Chueca. It also borders Chamberí.
Princesa, From Plaza de España to Moncloa, countless tourist attractions await you, including an authentic Egyptian temple! Princesa is one of the largest tourist destinations in Madrid, a district with many must-see attractions.
2. Chamberi: Located just to the East of Moncloa and stretches to the Castellana street where the business area, Chamberí boasts beautiful architecture some of its buildings are absolutely gorgeous, such as Museo Soroya, Instituto Internacional and even the British Council. It also has quaint plazas such as Plaza de Chamberí and Plaza de Olavide, the latter being my favorite plaza for drinking and terras time in all of Madrid.
3. Malasaña: Malasaña is the most famous student area, also known as the hippest part of town, especially for its history. Its main street, Fuencarral (a lot of shopping places, bars, restaurants, clubs), runs parallel to Calle Hortaleza, making Malasaña and Chueca very friendly neighbors. Its main plaza, Plaza del Dos de Mayo(students-Spanish meeting point especially Saturdays), was home to the battle in 1802 when the Madrileños rose against Napoleon on the same day. Now the plaza is full of cafés and restaurant terraces.
Malasaña is also home to Madrid's breaking experimental movement known as "La Movida Madrileña" which sparked after the fall of Franco's dictatorship in the late 1970s. The highly drug-ridden and sexually-open movement ran throughout all of the '80s, and well into the '90s, leaving a heavy imprint on the neighborhood. A lot of graffiti can be seen as you walk through its tiny streets, and the seedier places have since been replaced by high-end tattoo parlors, vintage shops, and trendy cafés, bars, clubs, and restaurants.
4. Salamanca: Salamanca is a very nice neighborhood, but on the higher end in terms of luxury and pricing. From designer shops to fancy restaurants, you will find everything in Salamanca is on the nicer end of the spectrum.
Madrid's most fancy and luxurious neighborhood a lot of shopping stores serrano street. Located just above Retiro Park and to the East of the Castellana, this neighborhood's two main streets are Serrano and Velázquez. It is much quieter than the other neighborhoods.
As in most fancy neighborhoods, you will find the high-end shoe stores, top-notch restaurants, and prime real estate. However, chic nightclubs and lounges aside, you will also be pleasantly surprised to find many fancy stores. After all, Salamanca is a neighborhood where people live in, and they too have mom and pop shops and friendly bars.
5. Chueca: From a hipster/trendy paradise, as well as LGBT friendly capital! is one of the best places to go out in Madrid. Its main street is street Hortaleza. Known as the LGBT neighborhood for the past two decades, Chueca is undoubtedly one of the trendiest nightlife destinations in the city.
During the day, Chueca offers fabulous restaurants, outdoor terraces, there is Mercado San Anton story gourmet food market offering all types of delicious food and nice rooftop. Chueca is also proudly home to one of the world's largest Gay Pride Parades, as well as many other city activities. There are a lot of nightclubs, restaurants, bars, stores, and ambiance.
6.Sol: Puerta del Sol is the biggest attraction for tourists coming to visit Madrid located at the heart of its city center. It's one of the biggest areas for shopping, and its bars and terraces serve up snacks, beers, and a lot of tapas restaurants. Bear statue (El Oso y el Madroño) is the symbol of Spain's capital city. The center of the city is the easiest to get to and always packed with activities to do. Including but not limited to bars, clubs/discos, coffee shops, etc.
7. Lavapies, Embajadores: Lavapies is becoming one of the trendiest and Multi-cultural neighborhoods, despite its underground and rugged feel. This neighborhood has been occupied by African and Middle Eastern immigrants for many years. Lavapies now embraces its edgy culture, diverse cuisine, and alternative nightlife. Only one stop from Sol, Lavapies is the perfect place to check out Madrid's changing personality, especially for its amazing Indian restaurants. Lavapies is lined with more hipster bars with tantalizing outdoor seating areas. Lavapies near to Atocha Street behind the Reina Sofia Museum.
8.Retiro: Retiro is a perfect neighborhood for people that enjoy being close to nature, as Retiro park is enormous and provides the perfect setting for biking, running, relaxing, etc.
Retiro is Madrid's Central Park and also refers to the residential neighborhood which borders the park's eastern side. It's a great neighborhood to live in if you enjoy the quiet and want to leave the city noise behind. You can enjoy plenty of beautiful attractions such as the lake, the Palacio Cristal, rose garden and inviting green lawns. Also, you can find many free activities such as Bootcamp and running clubs, roller skating, yoga lessons much more fun.
9. Huertas/Barrio de las Letras: These neighborhoods boast some of the best nightlife spots around, as well as many gastronomic and cultural opportunities too. The latter neighborhoods offer some of the most culturally diverse options in terms of dining and general populations, with many bars offering tapas over a nice glass of wine or mug of beer.
Another name Barrio de las Letras there are a lot of bars, restaurants terrace only 5 minutes by walk Sol. It is nice to go out before going out and nightlife and clubs. Huertas street is lined with all types of bars, some upscale and some divey, plus lots of great restaurants. If you walk down Huertas street, you will arrive at Castellana street, Madrid's largest boulevard which at that point is actually called Paseo del Prado, full of museums and sightseeing activities, thus turning Huertas into a good day-neighborhood as well.
10. Asturias: the oldest part of Madrid combines the majestic Royal Palace with the popular atmosphere of Plaza Mayor and surroundings; Plaza Mayor, La Encarnación Monastery and Plaza de la Villa, with buildings erected in the fifteenth, sixteenth, and seventeenth centuries. This part of Madrid, peppered with churches and crowned by the Alcázar, was chosen by the Bourbons to raise the Royal Palace. Nearby are Plaza de Oriente, La Almudena Cathedral, which has a museum that gives access to the dome, affording beautiful views of the sierras, and other buildings from the seventeenth to the nineteenth centuries.
Some of these sights are the Collegiate Church of San Isidro, the Basilica of San Miguel, the Basilica of San Francisco el Grande which has a large art gallery with numerous works, including some by Goya and Zurbarán, and the Teatro Real opera house. Having visited the area's entire monumental heritage, we can take a stroll through the clipped hedges of the Sabatini Gardens, at the feet of the northern façade of the Royal Palace.
11. Aeropuerto-Feria de Madrid: Are you coming to Madrid on business? Enjoy your leisure time in the area around the trade show center and the airport. Although it's located further afield, the area of Adolfo Suárez Madrid-Barajas Airport and Campo de las Naciones, where the IFEMA-Feria de Madrid trade show center is to be found, is well worth a visit.
IFEMA is the venue for over 80 fairs a year, supporting numerous sectors of the economy. These include some of today's emblematic events, which have become authentic ambassadors of the Spain Brand and the Madrid Brand. This is the case of FITUR, ARCOMadrid or the Mercedes Benz Fashion Week Madrid.
12. Madrid Río: Green area for sports and leisure on the banks of the River Manzanares. Inaugurated in April 2011, Madrid Río covers nearly 700hac of restored land. Madrid Río is one of Madrid's major ecosystem-rebalancing projects. Part of the busy M-30 ring road running parallel to the River Manzanares was buried underground, which resulted in a vast 10km-long park that both locals and out-of-towners can enjoy.
The banks of the river and the surrounding area are filled with a wide range of recreational facilities and attractions that revolve around four themes – new architectural highlights, green corridor, sports, and leisure and culture.
13. Castellana: Discover Madrid's financial district on a walking tour that passes by a sports classic: the Bernabéu football stadium. In the seventeenth and the eighteenth centuries, the present-day Paseo de la Castellana ran north to south across Madrid. Starting at Plaza de Colón in the south, the first section of this thoroughfare has kept a few noble mansions that were once the typical constructions of the area, now housing embassies, ministries, and international cultural centers. In this initial phase, we can find the Open Air Sculpture Museum, located under the overpass joining Juan Bravo and Eduardo Dato streets, which has an excellent collection of Spanish abstract sculpture with works by Joan Miró, Pablo Serrano and Eduardo Chillida, among others.
The stadium can be visited on the Bernabéu Tour whose itinerary includes a visit to the Presidential Box, the dressing rooms, and the pitch, as well as visiting the exhibition of trophies and finding out more about the history of the club.
14. Casa de Campo: The largest urban park in Spain, Casa de Campo is a short drive walk from central Madrid. At over 1,722 hectares, Casa de Campo is the largest urban park in Spain. Situated to the southwest of Madrid, it's flanked by the banks of the River Manzanares, the municipality of Pozuelo, and other wooded areas such as Monte del Pardo. The most common trees are holm oaks and pines, in the style of most meadows in the Castilian plateau.
Housing websites & Agencies; Find an international atmosphere Students Accommodation in Madrid
Here we listed a few trusted and well-known housing sites/agencies. If you have any questions on anything you find using these links, do not hesitate to contact us and we will help as much as we can. we created a set of free support tools that aim to help you in finding the perfect new home in Madrid that matches your needs and expectations!
Types of Housing and Student Accommodation in Madrid
●  Shared apartments (Room): One of the most common options. Price ranges from 300€-650€ per month, with utilities included. Friends, cleaning, social atmosphere, noisy/busy, etc.
●  Studios: Price ranges from 700€-1600€ per month. More expensive than sharing, but also more privacy. Studios are not as readily available as other options. Intimate, total control, quiet, etc.
●  Student Residences: Price ranges from 850€-1650€ per month. Generally more expensive, but packed with pros/benefits, as well as many students and possibly classmates. Meals provided social/helpful atmosphere, social rules/etiquette, etc.
●  Homestays: Price ranges from 250€-550€ per monthly at least popular option, but ideal for those looking to have a complete Spanish "immersion" experience. Stable housing, Spanish society integration, house rules/norms, reduced social life, etc.
Comparison of Popular Rental Agencies, Student Residences, and Secure Booking Platforms
We have searched and listed several of the rental agencies for you, student residences, and secure booking platforms that we recommend just to check out. We have also outlined some popular free platforms like idealista, fotocasa, and pisos, but please be aware of misconduct and potential scams on these sites as anyone can publish there. The same applies to groups on social media that you might have joined already.
Before we start with our recommendations, lets quickly go over the difference between these three resource types:
Free listings Platforms
What to Expect:
Completely free to use.
Long term rent 6 months-1 year minimum.
Mostly Landlords often don't rent to foreigners.
Language barriers, Speaking Spanish.
Rather long-term options.
Offers mostly for complete apartments.
Higher risk of scams.
2. Real estate Agencies & Student Residence
What to Expect:
Trustworthy.
International atmosphere.
More expensive.
Contract support.
Flat manager for support.
Many roommates
3. Online Booking Platforms
What to Expect:
Will charge a booking fee.
Safe platform to avoid scams.
Potential double fee and admin fee (platform & agency)
Great selection.
Not possible to visit the flat before.
International atmosphere.
Recommended Popular Rental Agencies in Madrid Offering Student Rooms, Student Apartments & Studio Apartments
Our recommendation is to rent your room with a rental agent. Rental agents are private companies that manage various apartments in Madrid. They rent individual rooms in shared milk for short terms. However, some will also be rented apartments or complete.
Renting with a housing agent is the choice we recommend, especially when you rent your room or flat before you arrive in Madrid. This way everything is official, organized, and most importantly, you will have a reliable connection in case you have any questions in Madrid and you will not be a victim of any scams. This option will also allow you to book certain months for which you actually want to rent your room.
Student Accommodation in Madrid – Search Now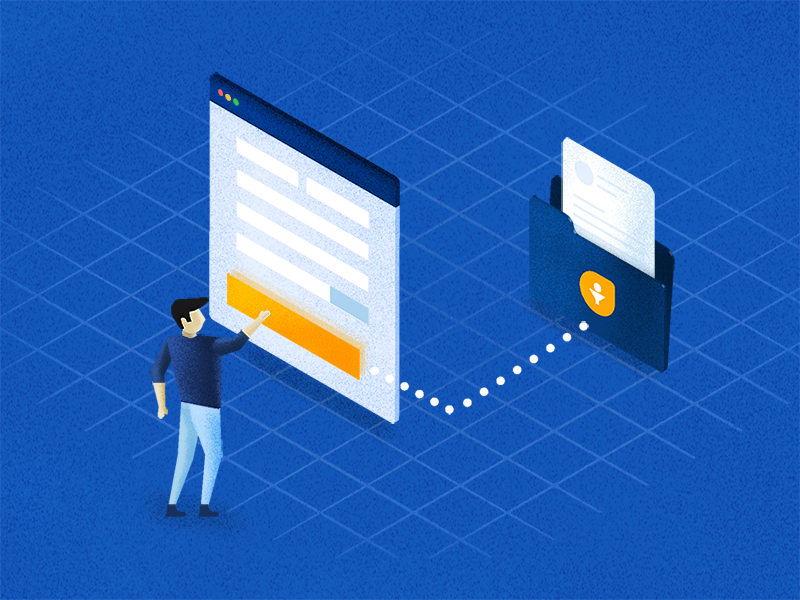 Search platform! We have collaborated partners in Madrid and placed all available offers in one, easy to use the search page. Just use the filter system to find rooms and apartments for rent in Madrid that match your needs. Once you find one you will be taken directly to the page where the original offer is made. Completely is free to use the platform!
Housing Contracts
●  The language used in Spanish housing contracts can be very confusing. But we can help you to revise and solve any questions you may have before you sign anything binding you. The most important things to consider are total rent expenses, does this number include utilities? What about the internet? Are you dealing with an agency or directly with a landlord?
●  Deposits/Fees: How is the security deposit going to be charged? How much is it? How will it be reimbursed? If you are going through an agency, there will be a non-refundable agency fee as well.
●  Contract length: Be sure to understand when the move in and out dates are, so you are not charged more than you have to. And also find out what are the terms in case of subletting your contract to other people.
●  Rules/Norms: One of the most important things to know, is what are the rules/norms of your new place? Is there a noise ordinance? A curfew? Limitations on visits? The more questions you can think of, the better prepared you will be, and hopefully will avoid any unwelcome surprises long term.