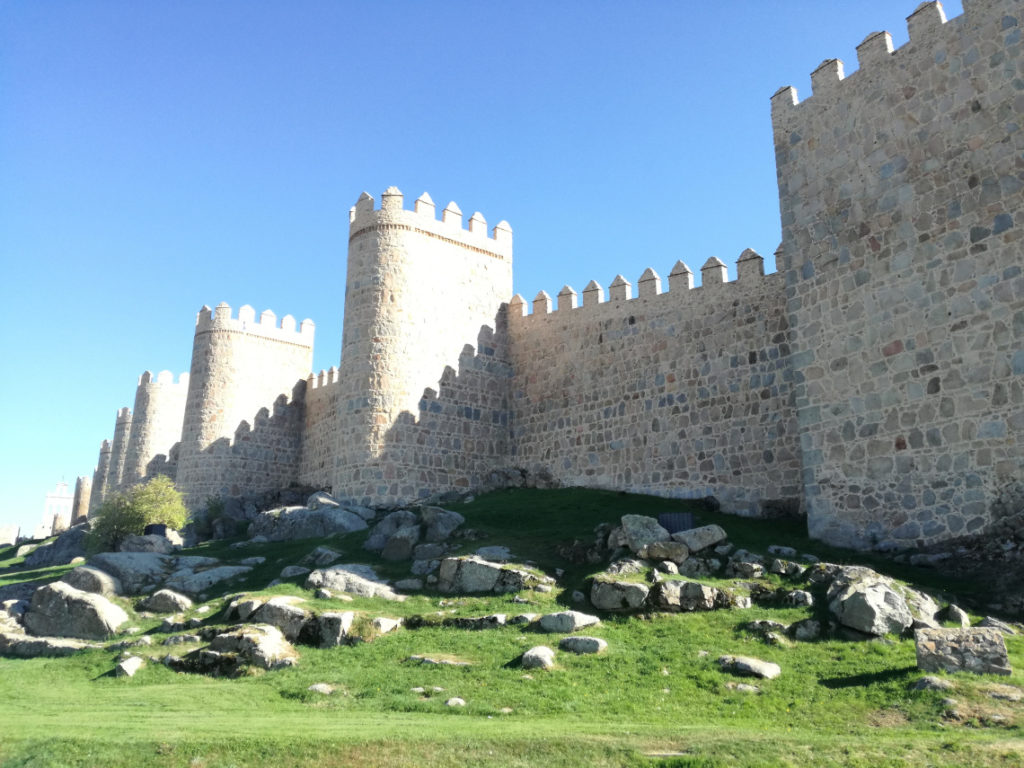 City Walls of Avila Trip
Free day? Fiesta day? No plans for the weekend? Do you want to discover another city? Are You still thinking about what to do during the weekend? I have an idea for You! Your destination is an amazing medieval city, Avila!
Avila is a perfect place to go for a one day trip from Madrid! You can discover there historical places an enormous, complete City Wall!
How to get there?
The best way to get the is taking a bus from Estacion Sur de Autobuses (South Station) from Madrid. The bus will cost You around 15 euros for both ways! Make sure You'll buy a return ticket so it will be cheaper than buying them separately!
Buses are leaving every 1,5hr-2hrs, the trip will take between 1hr20min-1hr45min. South Station is well connected. You can get there by metro, bus, or train.
If You want to make some new friends and meet some international people there is a trip organized at the beginning of November. Check the link here -> http://www.erasmusmadrid.org
What to see there?
Of course, You need to go for a walk on the top of the CITY WALLS! The entrance is 5 euros and it's surely worth it! Views are breathtaking from there! You can see a cathedral, the whole city, and all landscape with mountains…
After that, You need to discover the imposing 1100s Cathedral which is located inside the city walls. The nicest way to explore this city is wandering around the small streets. This city has such a charm, it's not crowded, actually, there are almost no people… It's not a tourist place, especially during the low season…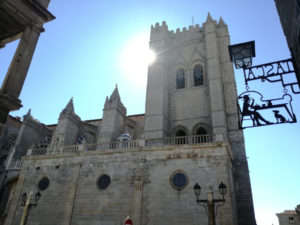 The next place is outside the city walls I will recommend You to go there after the city walls because the City Walls has only a few entrances. That means You cannot leave it anytime You want. You need to ask for Acceso Puente, this is the exit you need to take if You want to take a walk to Cuatro Postes Monument. It's a small monument outside the city. You need to walk there around 15-20mins from this Acceso Puente. The way is magical, You can see the City Walls size in a different perspective. Then You will cross the bridge and head to the hill where is Cuatro Postes Monument.
Don't forget to sit down and enjoy the view from there! Also is a perfect place for taking a photo with the whole Avila City surrounded by its City Walls!
What to take?
Comfortable shoes – you will walk a lot!
Snacks and water – for sure you will get hungry for the whole day
Jacket, sweater – the weather could change, you will be all the time outside, not in the building so make sure You have something to put on you when you'll get cold
Blanket – if you like to chill there are many places to stop by and sit on the grass and enjoy the view. I recommend grass outside the City Walls or green fields around Cuatro Postes Monument
Good mood and positive energy!
See you there!