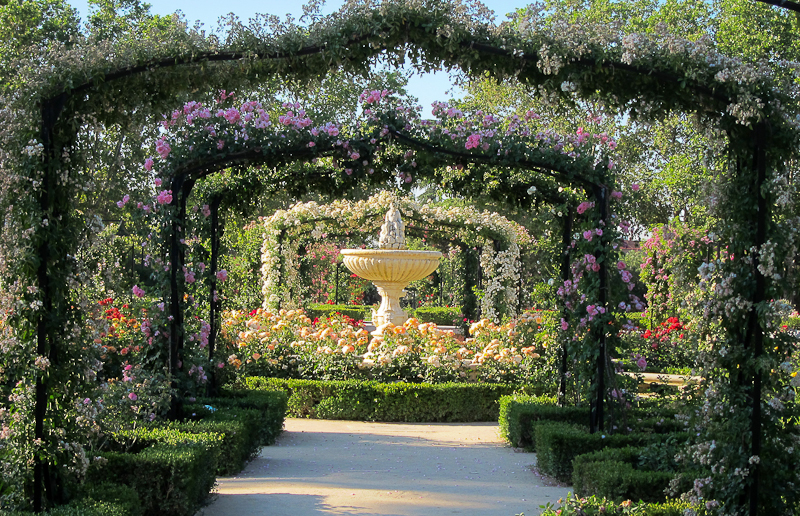 Retiro Park – what is there?
Retiro Park is one of the biggest parks in Madrid. It's a great place to visit doesn't matter what's the season. It's beautiful during the summer and winter! Do you need to see it there? Read below what You can see and how to find it! Retiro is a green oasis with more than 15.000 trees and has more than 125 hectares! You need to go there and see its lake, Museum, Palace, and Rose Garden!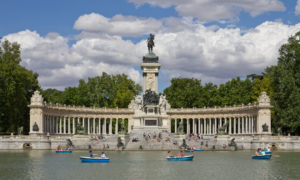 Lago – Is a man-made lake in the middle of Retiro Park but it's still a really unique spot. Is a perfect place for a date because you can hire a boat and admire Lago with the view for its Alfonso XII monument from any place you wish! It's a great idea to hire boats and do some race and have some fun with a big group of friends!!
Palacio de Cristal – It's a very special building because is made of glass and it's transparent. Personally, I can tell You is my favorite spot! Especially the waterfall near to Palace is a very peaceful place and great for taking a selfie there!
Palacio de Velazquez – That's part of the Reina Sofia Museum. You can visit it for free, which is a modern art museum, it's worth to see it not only from outside!
La Rosaleda – Rose Garden has an enormous amount of different types of roses. You can see there many different types and colors of roses. Some of them are planted by famous people, You can see a small sign with the name of the rose and the name of the person who plants it.
Paseo de la Argentina – You can explore some royal history bypassing this alley. Many people are calling it Statue Walk – Paseo de las estatuas. This path as you can guess from the name is decorated with 18th-century statues of Spain's royalty.
Jardines de Cecilio Rodriguez – These gardens are very special because of its peacocks which are freely passing thru… You can follow them and enjoy their colorful leathers and all the bushes and ponds located in this area.
Casita del Pescador – If You are really motivated you can find the real magical spot in Retiro Park. This small house is a secret spot! Not many people know about it but the charm of this place will take you to the other side of the mirror! This mini house looks like a dollhouse located on a small pond! You need to find it if You want to feel the magic!
If You need more hidden spots or hit don't hesitate and ask us by message!
See You Around!