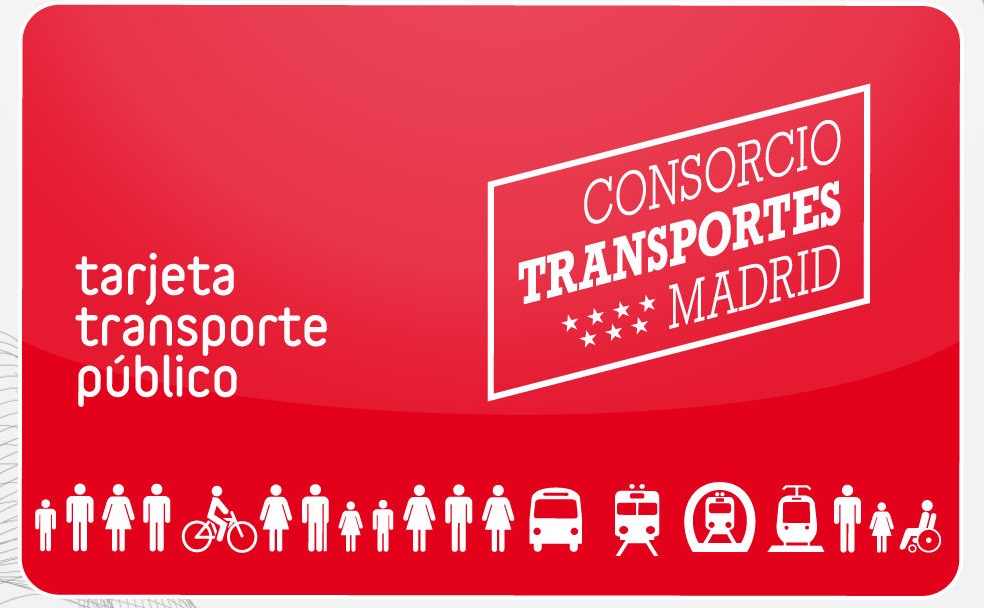 The cheapest way to use Public Transport Madrid
Are you a young person? Are you under 26 years old? Do you use the metro, bus, or Renfe more than twice a week? Maybe you are using public transport a few times every day?
Then you need a Public Transport Card for sure! And if you are under 26 years old the 30-days card is really cheap! How does it work? Where I can do it? How long does it take to get the card? Is it cheaper than other tickets?
Madrid gives great opportunity to use the metro, bus, and Renfe in all the zones freely only for !20EUROS! (30 days pass) if you are under 26 years old!!! Isn't it awesome?
Also if you are Erasmus it's really important information because you will use Airport line – 8 which is included in the price! You do not have to pay 3 euros more for this special line!

How to do it?
A Public Transport Card can be obtained on the Internet, in tobacconists, or by post. All the information on conditions, forms and the necessary documents, and the deadlines for obtaining them can be consulted at www.crtm.es and www.tarjetatransportepublico.es
There are also Oficinas de gestión de la Tarjeta Transporte público (Offices For Public Transport Card management) where they may complete the formalities for acquiring the public transport card (TTP) and obtain general information in connection with it.
To use these offices to complete formalities, an appointment must be requested at www.tarjetatransportepublico.es
How to charge it?
When You already have a card you can charge it at every metro station in the special machines. It's easy and fast. You have the option to pay by cash or card if you wish.
Where I can use it? Does it have limits?
This card is AWESOME! You can use it for all transport forms. Buses, Renfe, Metro in all the zones! You can use freely the airport line and even go to Toledo for free.
I'm more than 26 what's the best option? I'm visiting Madrid for a few days whats the cheapest option?
The price for Zone A it's 55 euros… If You are not using public transport too often you should think about buying 10 trips pass. This ticket allows you to change the line and it charges you always as for 1 trip! Normally the ticket price grows with the number of stations! So it's a good option if You are just visiting Madrid. You can also use it for more than one person.
If you need more info check this website:
https://www.metromadrid.es/en/viaja_en_metro/Tarifasybilletes/index.html
Enjoy your metro trips :D!
See you on the train…