Word Press Photo 2017 – Go there NOW!
Do you like photography? Would you like to go to an exhibition? You are an art lover? Maybe you just want to go out and do something because you have free time?
If you answer at least once yes this Exposition is for You! Why you should go there? Because You can find there the best pictures of the year! And see a photographic point of view for the situations that happened last year. Some of them are depressing, some of them are just beautiful, but some are horrifying…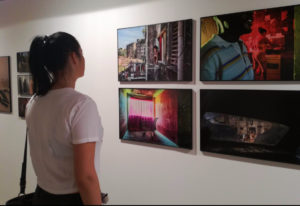 It is worth to pay a few euros to see just 'SOME PICTURES'?
YES, definitely yes… All the photos showed there are 1st, 2nd, and 3rd prizes, so those pictures were chosen from tones of photos and were selected carefully by International Worl Press Jury.
Where is it? How I can get there?
It is in the Malasana neighborhood, the best connection takes a metro to Tribunal Metro station or Chueca. From Tribunal is 5 minutes walking., from Chueca only 2 minutes! The name of the place is – LA SEDE (COAM), Calle Hortaleza, 63, Madrid. The easiest way is just to put this address on GoogleMaps :D!
How long this expo will last? What about opening hours?
World Press Expo will last ONLY TILL 1.11! After will start another one of National Geographic!
How long does it take to see the expo?
More or less 45 minutes, if you are a real photo fan maybe a little bit more, let's say 1 hour.
Visiting hours
Monday – Friday: 11.00 – 14.00 and 17.00 – 21.00
Saturday & Sunday: 11.00 – 21.00
What is the price?
Prices are from 3 euros to 5 euros. Depends on the day, also if you are the holder of Carne Joven you will enter for 3 euros only!
https://www.worldpressphoto.org/exhibitions/2017-exhibition/madrid
Be fast don't miss this opportunity! If yes check the next exhibition in November!